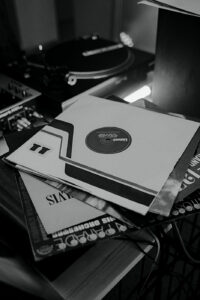 I remember sitting in my childhood bedroom – one finger on the "record" button – painstakingly waiting for my favorite New Kids on the Block or Debbie Gibson song to come on. (I know, I'm showing my age here.) And the process would keep repeating until I had filled that cassette tape. (As long as the DJ didn't interrupt the song with talking. The worst for 80's and 90's kids!) Thankfully technology has evolved to the point where I just ask Alexa for a playlist suggestion, and music plays faster than I could press record all those years ago. But one of my favorite playlists is labeled "Wedding." It's a playlist of everything played at my own wedding, from the processional through the last dance. And you need to have a playlist of your own! 
While you're in the newlywed haze, you'll be playing this music on repeat. You'll remember your great aunt dancing away to one song and sharing the first dance while another plays. It's the perfect way to keep the warm fuzzy wedding mood going. And five years down the road, it'll be playing on a road trip. Maybe ten years later – playing it for the kiddos?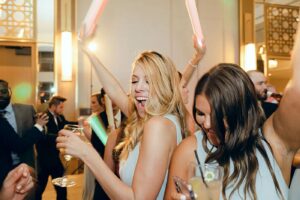 How can you get the playlist? You can ask your band or DJ to provide you with a list of songs played at the wedding. Once you receive the list, hop onto Spotify or Apple Music or your streaming service of choice and create a playlist. Your songs together forever, just like the two of you. 
But don't wait to request until after the wedding – ask beforehand! That will give the DJ or the bandleader a heads up to save the playlist. You can ask them at your final meeting, or your planner would be happy to make that request and ensure the playlist gets to you. 
Photo Credits: